Lockdown closes campus for nearly three hours
Students were on lockdown for nearly three hours today after an officer-involved shooting took about a mile from the campus. The soft lockdown started at 9:42 a.m. and stretched through fifth period, leaving students stuck in classrooms for more than an hour and a half.

"It's the largest lockdown I've ever been in," English teacher Nicholas Savano said. "I feel like our school does a good job in making sure that our students know exactly what to do in this time."

Officers received a call at 9:20 a.m., and said they found a person with gunshot wounds on the scene. Metro Police went into a standoff with the suspect, who was barricaded, according to News3.

"I feel good because I can do homework … and [the lockdown is] fun," junior Rayleigh Evans said.

The lockdown ended at 11:28 a.m. after Metro alerted the school, permitting students to leave for nutrition break. Students and staff were unharmed.

Leave a Comment
About the Writer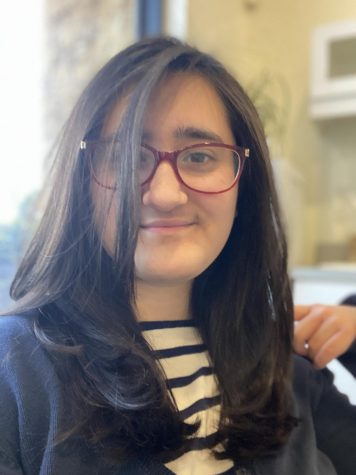 Hana Helfand, Editor-in-Chief
Hana is the Editor-in-Chief for the Grizzly Growler, and this is her fourth year working on staff. She enjoys spreading information through news features and the occasional column piece. She always has an AP stylebook on hand, and she's won numerous awards for stories she's written through the years. She aims to write professionally after she graduates, and she enjoys when people participate and engage with the paper!