IB Council hosts first Winter Social
The International Baccalaureate (IB) program of Spring Valley High School hosted its first student- lead social on Tuesday, December 12.
"We want more involvement and morale with each other in the IB community," IB Coordinator, Anthony Gebbia said. "[With the Winter Social,] we wanted to create more opportunities for students to feel more specialized in this community."
The event, ran by the IB council, allowed students and administrators an opportunity to socialize, while partaking in a variety of activities in order to relax and kick-back the season of exams. 
  "I hope students can take away that they're not alone in this program," Senior IB Council President, Zoe McCraken said. 
With Spring Valley now carrying all graduating classes to the IB program, the social served as an outlet for students to discuss their experiences in IB, and what to expect from it. Juniors and Seniors of the Diploma Programme, as well as the freshman and sophomores of the Middle Years Programme were able to form a connection through advice and interest.   According to Zoe, she aimed for the social to bring students of all grades in the program closer together. 
  "It was a great opportunity to meet IB kids from all different grade levels and talk about our shared interests, struggles, and get advice from upperclassmen," IB Sophomore, and an attendee at the social, Catherine Lee said.
Along with the addition of seasonal treats such as cookies and hot chocolate, many participants agreed that the event created a comfortable atmosphere, allowing students to enjoy and relax from the stresses of school. Other interactive activities such as Kahoot, and icebreakers had students making bonds and connections through friendly and competitive ways. 
"Adding snacks and games to a social is a great way to connect people with similar goals as you, which is [key to being] successful," IB Sophomore and attendant, Athina Koetter said. 
Though future events have yet to be confirmed, the turn-out of the winter social drew the council to plan more events for students and staff in the program to connect with one another.
"We plan to host another event in the spring, and want to get the word out there, so hopefully more students attend," McCracken said.
Leave a Comment
About the Writer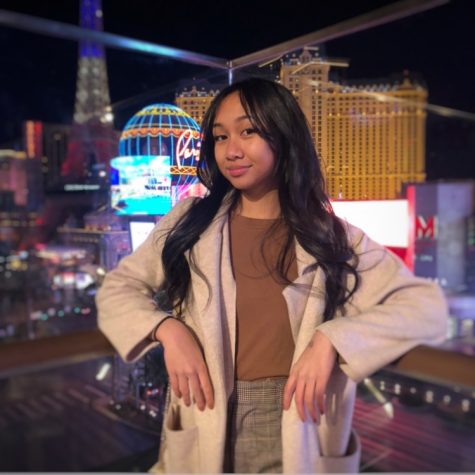 Krystka Mariano, Editor-in-Chief
Kamusta! I'm Krystka, a senior staff writer on the Grizzly Growler Newspaper, currently in my fourth year of the student journalism program. I'm a first-generation Filipino American, boba-enthusiast, and writing wild card. Need a quick recommendation for the best local food or drinks? Want to share your own fun story or just a quick chat? Let me know!