New Nevada homeless ordinance causes controversy
A new ordinance criminalizing sleeping or camping on Las Vegas streets was passed November 6th, as means to decrease general safety, health and sanitation concerns. It passed by the Las Vegas City Council 5-2 with the hope to get the homeless off the streets.
Those who do not follow the ordinance will be charged with a misdemeanor, facing up to 6 months in jail or a 1,000 dollar fine if found sleeping or camping in certain areas of downtown Las Vegas, while there are available shelters. 
This new ordinance has caused protests throughout the Valley, calling it a "War on Poor" and has prompted many politicians to speak out on the matter along with nationwide attention by various news outlets. 
"This ordinance won't help reduce homelessness—it will criminalize it," Democratic presidential candidate, Julián Castro, tweeted, "Punishing desperation isn't good policy, it's shortsighted and cruel."
The Mayor of Las Vegas, Carolyn Goodman, insists that this is a good start to improving both the lives of the homeless those around them. She stands firm that the public's well being is at the forefront of the priorities for the city. 
"This is not penalty-orientated," Goodman said, "This is to get our homeless into an environment of re-entry into the best life in this community."
Areas across from residential areas, right-of-ways, or 500 feet or less from food processing facilities are going to be enforced. Penalty provisions will not begin until February, even though the ordinance has passed and taken into effect on November 10th. 
Sophomore Mark Marchlewski understands both sides on the matter:
"It's certainly an interesting case, especially considering how controversial the ordinance is," Marchlewski said, "Downtown-area businesses see this as a positive change because they claim it will help revitalize and develop the downtown area. The new ordinance will certainly get more attention as more and more U.S cities are having rising numbers of homeless people and I wouldn't be surprised to see ordinances like this pass in other cities, but we'll see."
Leave a Comment
About the Writer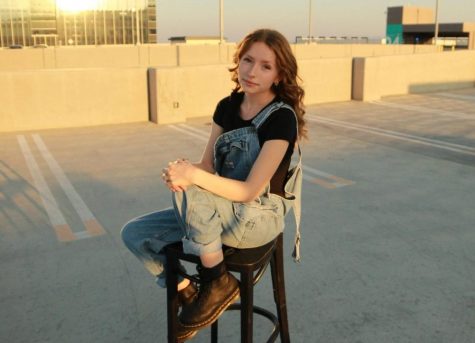 Sage Koebcke, Social Media Editor
Hello, I'm Sage Koebcke and a staff writer for the Grizzly Growler Newspaper. I've been on the staff for 3  years and have experience in both news and opinion writing. I contribute my web, social media, and design skills as well as contribute important stories on topics within our society that effect us all. Never stop reading!