Selena Gomez reveals all in new emotional single
Selena Gomez sheds all feelings of self love and trauma in her newest single, "Lose You To Love Me."
After four years of dropping singles and features in songs with other artists, the 27-year-old singer finally released her solo track as the lead single to her third studio album- currently untitled.  "Lose You To Love Me," reflects Gomez's trails of emotions within the recent years since releasing her 2015 album- Revival. It depicts her battles and realization of self love, in a softly vocalized ballad. With the piano and instrumental chorus complimenting simple, yet heavy lyrics, many long following fans of Gomez can unfold many truths the singer attempts to reveal. 
The track, written in collaboration with FINNEAS- songwriter/ producer/ singer known for working alongside with his sister, Billie Eilish- marks the first time Gomez has worked with him. The softly rhythmed beats supported by the hymns and vocals in the background, give off the melancholy feeling Finneas often uses. His influence can be clearly heard within the song. Gomez also reunites with frequent collaborators, Justin Tranter and Julia Michaels to create the emotional piece.  
With news in the past years circulating the singer's public break ups, mental health and breaks from social media, Gomez never directly addresses most reports revolving her name. Through the single, she refreshes her head space from emotional negativity. She declares her final farewell to toxic relationships and reveals her vulnerability.
"I needed to hate you to love me," Gomez sings in the chorus.
By letting go and accepting the treatment of her past relationships, Gomez learns to love herself in her anthem of self-acceptance.
Prior to its release, Gomez hinted at her newest track in a series of social media posts. Captions quoting lyrics from the song, were posted along with throwback photos of the young artists. Many fans were left speculating about the meaning of the cryptic messages, hinting to a possible song. Surely enough, Gomez delivered. 
A music video to the track was also published in correlation to its release. The black-and-white visuals maintain a personal feel, as it features Gomez singing directly to the camera. The fading effects and plain-dark background compliment and highlight the soft vocals of the song. Visuals carry similarities to the singer's "Kill Em With Kindness" music video, as it focuses on Gomez herself. In a way, the video attempts to create a personal feel with the artist and fans. 
"This song was inspired by many things that have happened in my life since releasing my last album," Gomez said in a statement following the release of the song and music video. "I want people to feel hope and to know you will come out the other side stronger and a better version of yourself."
Leave a Comment
About the Contributor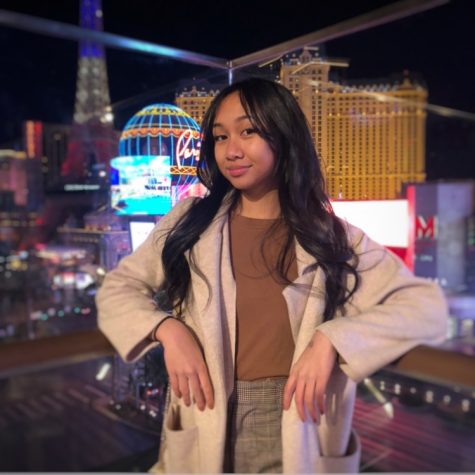 Krystka Mariano, Editor-in-Chief
Kamusta! I'm Krystka, a senior staff writer on the Grizzly Growler Newspaper, currently in my fourth year of the student journalism program. I'm a first-generation Filipino American, boba-enthusiast, and writing wild card. Need a quick recommendation for the best local food or drinks? Want to share your own fun story or just a quick chat? Let me know!