Grizzlies soar to top division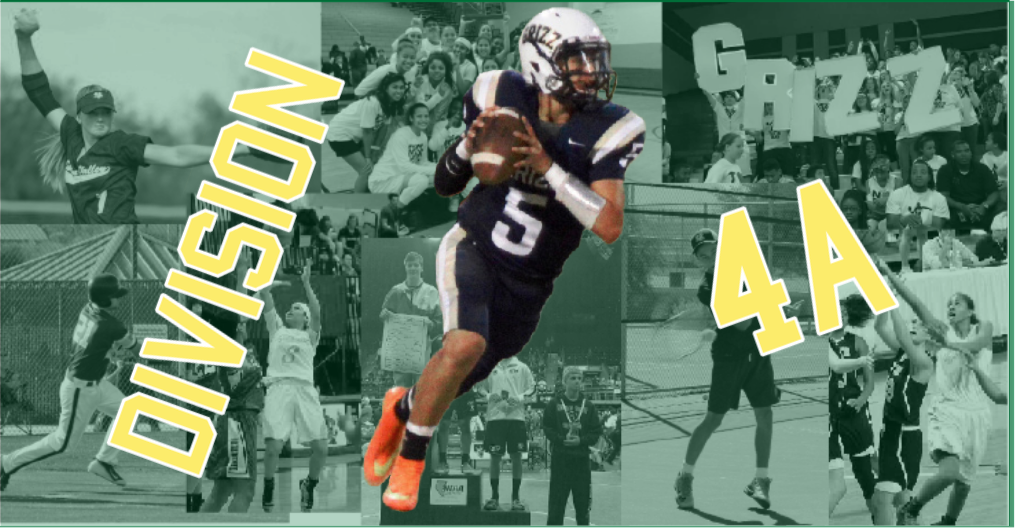 As the 2016-2017 school years kicks off, Grizzly athletics will take on the top high schools in Nevada. For the past three years, Spring Valley teams have been competing in division 1A, but were switched to Division 4A, formally known as Division 1, this past May.
In DIA Grizzly teams were fairly successful, winning state titles in D1A women's basketball, and softball for the first time in school history.
This year the Grizzlies were moved back up into the highest division, now known as division 4A, and are already working toward success. There were many different alignments made this past summer for the new divisions. Spring Valley as well as Clark, Faith Lutheran, and Sierra Vista were all moved up. Student athletes, parents, fans, and administrations are excited for the jump. 
The Grizzlies this year will be in the Sunset Region Conference, Southwest division. Athletes will take on Bonanza, Desert Oasis, Clark, Sierra Vista, Durango, and the powerhouse Bishop Gorman. When in Division 1 in the past they competed in the Sunset Region Conference, Northwest division against teams including, Shadow Ridge, Durango, Palo Verde, Sierra Vista, and Arbor View.
"We never should've moved down in the first place, the competition will only make our athletes better," said wrestling coach Fred Meyers the most winningest coach at Spring Valley.
Meyers has hung a total of 7 banners, 6 being undefeated division champs for wrestling. His wrestling banners mostly came while in D1 and he is extremely excited to be back up. Meyers pushes his athletes to have the same winning mentality just like him.
"I think we've earned the chance to go up because of the performance of our athletic programs, and I feel that we have built stronger programs to stay in the higher division," said Athletic Administrator Gregory Stack of the move in divisions. "We just had enough dominance that they moved us up based upon are point accumulation total."
Mr. Stack mentioned the success of the athletics in the past where our softball team and Women's basketball team won state titles in division 1A. The Grizzlies last competed in  the top division in the 2013-14 school year, though they struggled.  Very few teams went to playoffs and most records fell below a .500 winning percentage.
When sports teams were moved down to Division 1A in the 2014-2015 school year many athletes in the area were driven to go other schools. They wanted to compete against the top schools in the valley. Now that the Grizzlies are back in the higher division athletes want to compete for the sport team that they love.
"Now that we can compete in the higher division against the better teams, our stats and hard work become more noticed and respected," said Senior Varsity baseball player Nick Rupp.
This year, sports have proven to be far more competitive in the top division. Many improvements have been made in all the athletics and some teams are even thinking playoffs. Winter and Spring sports teams have already started intramurals. The grind for success has been started and the Grizzlies are hungry.
"Being back in the higher division is great for the school," said Athletic Director Billy Hemberger. " The competition is going to be tough but it will only make us better."
With this division change officially happening SV teams are working to making every adjustment possible to win.
Leave a Comment