Spring Valley Hopes to Ensure On-Time Graduation with New Apex Program
With Mr. Larnerd as the new principal of Spring Valley High School, new changes were bound to happen this school year. New programs were introduced to benefit both the students and the staff. One in particular was the introduction of the brand new APEX program.
What is Apex? According to www.apexlearning.com, Apex is the leading provider of blended and virtual learning solutions to the nation's schools. The digital curriculum of the program provides an active learning experience that engages all students in rigorous coursework to prepare them for college and work. The standards based digital curriculum in math, science, English, social studies, world languages, electives and Advanced Placement is widely used for original credit recovery, remediation, intervention, acceleration and exam preparation.
Apex is designed for students who have struggled in their previous high school years. They have not successfully earned required course credit and are provided the opportunity to get back on track for on-time graduation. Teachers effectively differentiate instruction and spend more time working one-on-one with students to address individual needs. Moreover, students move at their own pace, taking as much, or as little amount of time to complete their tasks.
"Teachers, including myself, are the facilitators for the students in the classroom," said Ms. Bierria Vida, one of the Virtual Lab HS instructor.
Along with the collaborations of other schools and districts, such as Spring Valley High School, Apex is the solution to closing the achievement gap, reducing the dropout rate, increasing graduation rates and improving student outcomes.
Now the question that you may ask yourself is how do I get into the program? In order to be enrolled into the program, you must first discuss with your counselor about your transcript. Counselors have prioritized students after conducting credit checks for our seniors. Find out if you have any credits you need to  make up. You will be then enrolled into a virtual lab class, where you will be utilizing the computers provided in the classroom to complete your tasks necessary for on time graduation.
Furthermore, if you are in need of making up multiple credits that would require more time and opportunity on the computer, Apex provides after school hours for students.
"We have around 150 seats open for any students in need of after school hours," said Mr. Larnerd, principal. "I would like to see all the seats filled up with students focused and dedicated to graduating."
Therefore, if you are in need of credit retrieval, please visit your counselor to discuss an enrollment opportunity. The senior counselor is located in room 802.
Leave a Comment
About the Contributor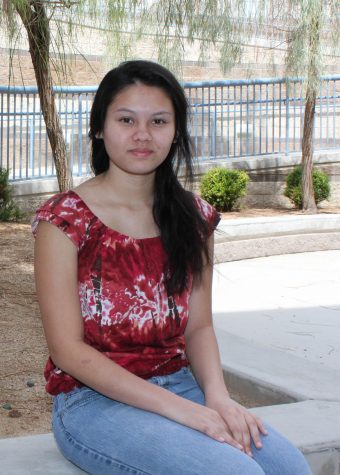 Kenny-Ann Tapang, Staff Writer
Kenny-Ann Tapang, 17, is a junior at Spring Valley High School and a writer for the Grizzly Growler. After living in the Manila Cebu of the Philippines for ten years, she moved to Las Vegas with her family in 2005. Since then, she has been an AOF Magnet Student at Clark High School, only recently switching to Spring Valley. She aspires to draw, read and sing, and we look forward to having her on staff!