Nevada Universities Up the Ante for College Tuition
The already expensive costs of college in Nevada could climb as much as 4 percent beginning in the fall of 2015-16. The proposed increase of costs will start in fall of 2015-16 and stay for each of the three years after that.
These price hikes will come on top of various registration fees that students pay for per credit and the tuition that out-of-state students have to pay. This school year, resident undergraduate students at the University of Nevada Las Vegas and the University of Nevada pay $191.50 per credit (Las Vegas Review Journal).
The Nevada System of Higher Education Tuition and Fee Committee met three times this fall and recommended a four percent increase in registration fees for undergraduate students at Nevada's four-year universities beginning in fall 2015-16 and in each year until 2018-19."The dollar amount of the percentage increase will vary by the level and type of institution," said Renee Davis, director of Student Affairs at the Nevada System of Higher Education
The costs of college are not just a Nevada problem the whole nation is facing a rapid increase in college tuition and fees. For the current academic year, the average published in-state tuition at public, four-year colleges and universities is $8,893 according to College boards reports. These prices are just going to rise the next few years in Nevada.
Granted, not all current Nevada high school students are going to a college in Nevada but at the same time it might hurt the students that want to go to a Nevada school from out of state. One of the major reasons out of state students choose Nevada schools over other states is because of the relatively cheap tuition.
Raising the tuition costs for a few years seems like an idea from Nevada's universities to maybe help or improve Nevada's current economy and condition. While it might help Nevada's economy in the short haul it will have an even bigger impact on Nevada's universities enrollment rates.
Leave a Comment
About the Contributor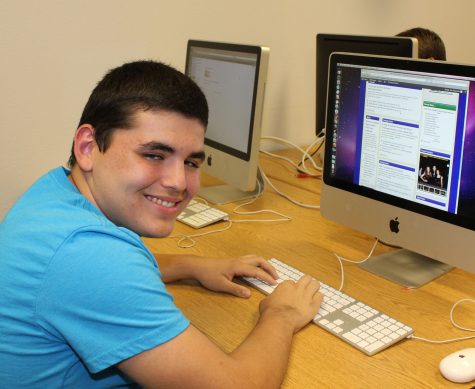 Alex Fotopoulos, Staff Writer
Everybody meet Alex. He is currently a junior at Spring Valley High School. He has a 2.8 GPA and he loves playing baseball. He is in mostly honors classes and his goal is to play in the Major Leagues. His baseball idol is Matt Kemp.

Outside of school he mainly goes to the gym and practices baseball. He hasn't lettered yet for baseball, but he's going to soon.

After high school, he is planning on attending UNLV and majoring in Journalism even though he could play baseball at any school in the nation, he's going to just do that and help UNLV win a National Championship in his first year in college.