The Recipe For Making a Great School Includes Students, Resources and the Community
The characteristics, traits or a certain makeup a school follows can allow the school to be widely recognized and celebrated either nationally or worldwide. The schools that are celebrated are traditionally good and well rounded, but there are schools that are finally figuring out the formula to becoming a "great school."
There are various components that great schools have as well as not so great schools; the difference is how the great school utilizes their resources around them. These resources could be parent involvement with the students and school, high expectations within the school or very supportive and active teachers. Many great schools have one very similar trait, their students participate in extracurricular activities.
Schools that are so called "great" have students that actually want to be there and the students know that the school's administration genuinely cares about them. In these schools no instructional techniques in two classes are identical. The teachers explore and study other techniques used by other teachers and they always try to improve everyday to the best of their ability.
Americans are looking for schools they can trust and will give their child the best possible experience. A Gallup poll from the Forbes website, revealed that confidence in public schools is at a 40-year low, only 29 percent of respondents expressed "a great deal" of confidence in the public education system.
In order for schools to gain parental and student trust they must have the characteristics that make up effective schools. These schools do not all have similarities between them. It's how they present themselves and their effectiveness at it ,which earns them the title of a "great school" or a "trustworthy school."
Tam Larnerd, Spring Valley's Principal, said that the upper echelon of characteristics of which a great school needs are "students that are self-motivated and that they participate in extracurricular activities." Mr. Larnerd also said that teachers and students share equal responsibility into making the school an effective learning place.
A recent study from education.com found that effective schools set high expectations for their students. These schools expect their students to succeed and the students receive high praise from their teachers. Along with Mr. Larnerd's comments about what makes an effective school, students have as big if not bigger responsibility as their teachers for making their school an effective and safe learning place.
Leave a Comment
About the Contributor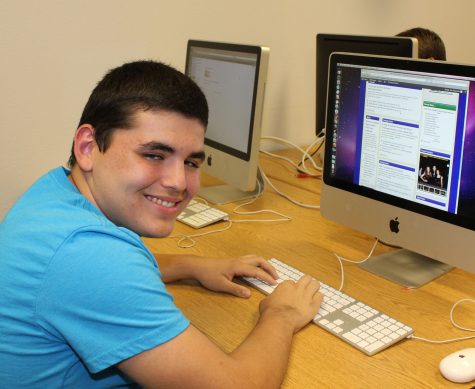 Alex Fotopoulos, Staff Writer
Everybody meet Alex. He is currently a junior at Spring Valley High School. He has a 2.8 GPA and he loves playing baseball. He is in mostly honors classes and his goal is to play in the Major Leagues. His baseball idol is Matt Kemp.

Outside of school he mainly goes to the gym and practices baseball. He hasn't lettered yet for baseball, but he's going to soon.

After high school, he is planning on attending UNLV and majoring in Journalism even though he could play baseball at any school in the nation, he's going to just do that and help UNLV win a National Championship in his first year in college.