Nevada Day Magic Mountain Trip Canceled
Our first annual Magic Mountain trip has been canceled as of Wednesday,  October 23rd. The event originally scheduled for October 25th  was canceled by Mr. Charles Janette, adviser of the Magic Mountain trip and men's basketball, due to lack of participation.
This trip was open to all Spring Valley students who have not been suspended during our current school year. Magic Mountain's Halloween decorated theme would have been quite the terrifying experience. Their blood thirsty "Monstertainment" event is only around during the Halloween season.
"I was looking forward to this trip and was excited to ride those exhilarating  rides. I'm upset to have canceled this trip." said Mr. Janette regarding this matter,  " I don't know if we will try again next school year to have this event, only time will tell." Nevada students lost the advantage over the California students. Local California students would have been in class while we were on this trip due to Nevada Day, which would have meant shorter lines for attendees.
The original cost of this trip was  one hundred twenty dollars, which covered a bus ride, lunch, and general admission tickets. Students who have already paid for this trip will receive a refund. To get this refund go see Mr. Janette in his room 822 before and after school or during first lunch.
Leave a Comment
About the Contributor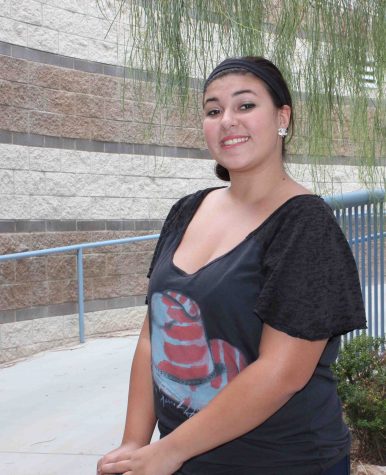 Barbara Abdelmalek, Staff Writer
Barbara Abdelmalek is a fun, down to earth girl, but when it comes down to school, she's focused, motivated, and hardworking. For elementary school she attended Roger M. Bryan and Clifford Lawrence for middle school. She is currently attending Spring Valley High School as a junior.

Barbara was raised in a big family with strong Egyptian roots. She was born on April 29, 1997 and raised in the city of Cairo, Egypt. Moving from Cairo, Egypt to Las Vegas was a big change for her.

Barbara is an avid soccer fan of Real Madrid. On her free time she enjoys playing soccer and watching comedies. She's really family oriented, and enjoys spending time with them.

One cool thing about Barbara is that she's trilingual. She can speak Arabic, English and Latin. Currently, she's studying to learn sign language.

In the future, Barbara hopes to get her Master's Degree and pursue her career as a nurse in the medical field.