Game Review: Madden NFL 25 Entices Players with New Features
Every year EA Sports releases a new installment of the popular video game franchise,Madden football. This year,however, is the game's 25th anniversary. The game is appropriately titled Madden NFL 25. According to EA Sports "Madden NFL 25 is the culmination of 25 years of innovation by the greatest football video game in the world."
In 1988, John Madden Football burst on the video game scene. Since then Madden NFL 25  has become a pop culture phenomenon. Every year the game is played by millions across the nation, by fans and football players alike. The highly anticipated release of Madden NFL games each year brings high hopes to the video game's fans. Since its release on August 27th Madden NFL 25 has sold, according to EA Sports, more than one million copies.
The average fan might say that a new Madden NFL 25 is just a roster update, but the gamer knows that Madden NFL 25 is more than that. Madden NFL 25 is a fully-featured video game. The plethora of features included in the game are more than enough to keep the player entertained until the next Madden NFL game. Grab a buddy and play head to head, pick teams and battle it out. Start a franchise with your favorite NFL team and control everything from trades and rosters to ticket pricing. Create your own player and play through ten seasons hoping to get him to Hall of Fame legacy. This is the best way to simulate football.
It's simple, Madden NFL 25 is simulated football at its best. Expect nothing less from EA Sports.
Leave a Comment
About the Contributor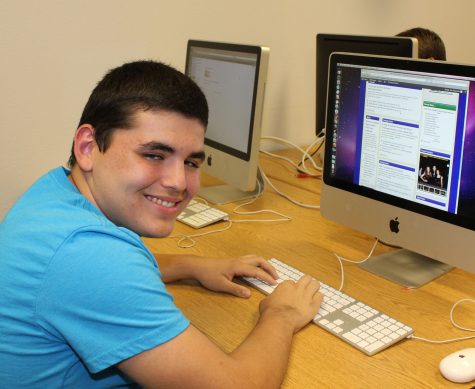 Alex Fotopoulos, Staff Writer
Everybody meet Alex. He is currently a junior at Spring Valley High School. He has a 2.8 GPA and he loves playing baseball. He is in mostly honors classes and his goal is to play in the Major Leagues. His baseball idol is Matt Kemp.

Outside of school he mainly goes to the gym and practices baseball. He hasn't lettered yet for baseball, but he's going to soon.

After high school, he is planning on attending UNLV and majoring in Journalism even though he could play baseball at any school in the nation, he's going to just do that and help UNLV win a National Championship in his first year in college.